development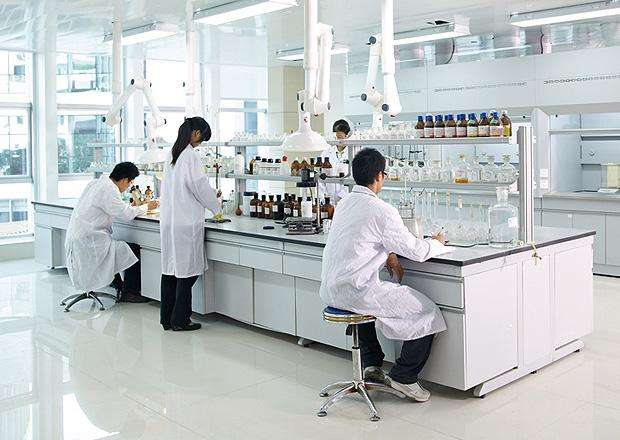 Since its establishment, the company has been adhering to the scientific outlook on development, and taking technology research and development and personnel training as its development goals. The company has set up a special technology R & D department, relying on the technical support of major universities, and has a technology R & D team with rich experience and strong innovation ability.
The company attaches great importance to the research and development of new products and new processes, has a very large investment in research and development every year, and has obtained excellent results, and has applied for a number of patents; In product research and development, according to the development of science and technology and market demand, the company strengthens the communication and cooperation with domestic scientific research institutes, and transforms scientific research achievements into productivity and creates benefits for enterprises through technology introduction and cooperative development.
At present, the company has developed a variety of non-ferrous metal flotation reagents, so that the products are sold to major mines at home and abroad. The company has established a long-term cooperative relationship with university research institutes, which has made the construction and design of our experimental equipment reach the advanced level; The company has established long-term cooperative R & D relationship with Zijin group, China Gold Group and China Nonferrous Metals Group.
R & D management procedures:
1. The business department is responsible for visiting various mines, seeking cooperation, obtaining ore samples and taking them back to the company's R & D department.
2. After receiving ore samples and R & D instructions, R & D department shall organize R & D team, determine the person in charge, prepare R & D plan and pharmaceutical development plan.
3. According to the plan, according to the characteristics and requirements of ore samples, the person in charge determines the technical contents, transmits the technology to the experimental personnel, and compiles the list of reagent development.
4. The R & D personnel carry out product R & D according to the requirements of the list. The chief engineer of technology calls the relevant personnel of the company to demonstrate the scheme. After the scheme is approved, the person in charge carries out R & D according to the approved scheme.
5. After the research and development of new agents, the products were tested and verified.
6. After passing the test and verification, the product is applied to mine production.